Large office developments and mega-projects in commercial development in the capital are being snapped up by overseas investors – particularly Asian developers, according to recent reports. Profits are reported to be in the hundred-millions, and demonstrate that the capital is gaining traction as a global real estate hub which offers good value on investment. While your property development plans may not be on the scale of the Asian investors', you can still benefit from investing in development in the London market. Here we explain the key steps you need to take in order to secure the right development finance for your project.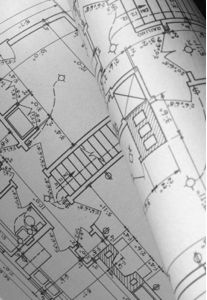 Make an Enquiry to Discuss Finance Options
Provided that you own the land or the building and have planning permission to develop, the next step is to contact a property development specialist to discuss the finance options available. Have the correct and full documentation ready in order to demonstrate the feasibility and the potential profitability of the project, plus your property development expertise and experience.
Indicative Terms Provided
Property development finance then moves ahead with terms offered to you based on your project, your projected costs and returns, and your experience. Considering that these terms are acceptable, you will move ahead with the finance procedure with a set of Indicative Terms.
Agreement in Principle
The next step is the agreement in principle, where the lender outlines the offer, including the charges and fees, including the full extent of the financing. Normally this agreement in principle is subject to a set of conditions including a copy of the planning permission, and a valuation of the site etc.
Site Visit Carried Out
Residential development finance and commercial property finance procedures then include the site visit. In almost all cases the lender's representatives will visit the project and meet with you, and your team, in order to assess and discuss the scheme.
Property Valuation
The valuation is carried out by a professional surveyor and he or she will value the land or the buildings as they currently stand, as well as make an assessment of the building costs. The surveyor will conclude by assessing the potential and expected market value once the project has been completed. Assessment is also made on the saleability of the building or buildings on completion.
Offer Made
Once all these steps have been completed the lender will put together a final offer that includes the exact detail and the terms of the loan. The costs will all be covered and the application is underwritten. Interest rates are included.
Completion
This is when your property development finance has been completely arranged and the finance is available to be taken. At this stage work begins in earnest on the project and the development progresses in accordance with the project plans laid out at the beginning of the process. This is, of course, simply the beginning of the next stage in the project.
Image courtesy of Felixco, Inc./ FreeDigitalPhotos.net